Previous events
Keystone Korner, 1350 Lancaster St, Baltimore, MD
$10-$20
Breakfast Guru, 17 Wilmington Ave, Rehoboth Beach, DE
Rehoboth Beach's newest breakfast/brunch place!
Part of Rehoboth Beach Jazz Fest Weekend!
No Cover
Cuvee Ray, 236 Rehoboth Ave., Rehoboth Beach, DE
Wind down after an exhilarating weekend of great music at Rehoboth Beach's premier Wine Bar
No Cover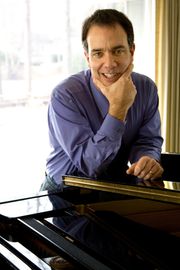 "...a pianist of remarkable lyricism and sensitivity...a gifted composer who glides effortlessly between gentle ballads and hard swing." 
Dave Kish, WMVY, Martha's Vineyard
 
"At a time when a lot of Jazz pianists and composers are satisfied with imitating others, Sean A. Lane is a breath of fresh air." 

Ron Kearns, Performer and Independent Record Producer